FIND YOUR
HOLIDAY
DESTINATION
ABOUT SS CARAVAN TRAVELS KASHMIR
SS CARAVAN TRAVELS KASHMIR is a tour and travels organization from Srinagar Kashmir, Registered With the J&K Tourism Department.
Our mission is to be the leading and most trustworthy travel management company that sets the standard for professionalism, reliability and transparency to its customers.
Our company provides services of tour packages, hotel bookings, houseboat bookings, trekking packages Car Rental, Taxi Services within LEH (Ladakh) &  Jammu and Kashmir
B2B Tour Packages for Kashmir & Ladakh, Besides We own a fleet of Sedan Cabs , Innova Cabs and Force Travelers In Kashmir and Ladakh
Proving all travel and tour related services for our all guests and traveler from Leisure and Corporates travel,  SS Caravan Travels Kashmir is 1 stop for all your travel needs in Kashmir and Ladakh. Special Air Fare ( Flight Ticket Bookings) Cabs , Holidays
KASHMIR TOUR PACKAGES
Book from Customized Tour and Travel Packages of Kashmir & Ladakh With Hand Picked Destinations and Certified Hotels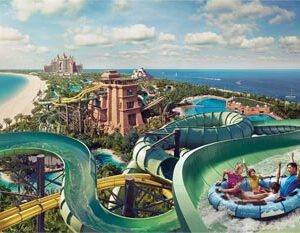 6 days
Sed dapibus massa a tincidunt convallis. Etiam eget neque vel velit porttitor ti...
POPULAR DESTINATIONS
Must visit Tourist Places in Kashmir & Ladakh
CUSTOMER REVIEWS
Lorem Ipsum is simply mmy text
Lorem Ipsum is simply dummy text of the printing and typesetting industry. Ipsum has been gag industry's standard dummy lorem ipsum of the printing and typesetting industry um has.

John Smith

johnsmith.com

Lorem Ipsum is simply dummy text of the printing and typesetting industry. Ipsum has been gag industry's standard dummy lorem ipsum of the printing and typesetting industry um has.

Mary Doe

marydoe.com

Lorem Ipsum is simply dummy text of the printing and typesetting industry. Ipsum has been gag industry's standard dummy lorem ipsum of the printing and typesetting industry um has.

Richard Roe

richardroe.com
RECENT TRAVEL ARTICLES
Visit our Kashmir Travel Blog to read our latest travel & adventure articles
By sscaravan -
August 28, 2022 -
No Comments

By sscaravan -
August 28, 2022 -
No Comments