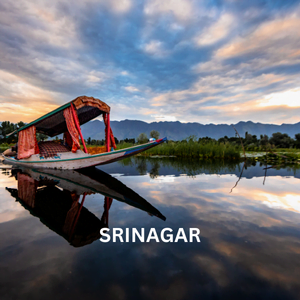 DAY 1
Arrival at Airport & Hotel Check In
Upon arrival at Srinagar Airport meet our representative and transfer to hotel.
than proceed Srinagar sightseeing of Mughal gardens, Shalimar and Nishat Bagh, you can also visit Chesmeshashi or Pari Mahal. Evening return back to Hotel. Night stay at Hotel.
Mughal gardens are a group of gardens built by the Mughal in the Islamic style of architecture. This style was heavily influenced by the Persian gardens particularly the Charbagh structure. Significant use of rectilinear layouts is made within the walled enclosures. Some of the typical features include pools, fountains and canals inside the gardens.
Overnight at Hotel in Srinagar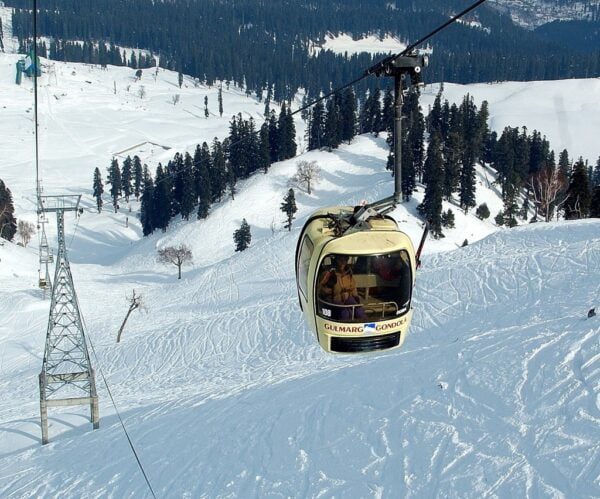 DAY 2
Srinagar – Gulmarg -Srinagar
Morning after breakfast drive to Gulmarg. You can enjoy Gondola ride to the high slopes. You can also enjoy the snow caped field view.
Gulmarg is at an altitude of 8,500 ft and 51km west of Srinagar.  It rests in a small valley with a backdrop of the lofty Pir Panjal range of the Himalaya Mountains.  As the area is under snow for 6 months of the year it is popular as a skiing area.  It also has one of the best natural golf courses in the world.  Pony trekking is available, as are plenty of walks for bird watchers in the meadows of alpine flowers.
Night stay at Hotel in Srinagar.
DAY 3
Srinagar – Pahalgam – Srinagar.
Morning after breakfast drive to Pahalgam. Check-in to your hotel in Pahalagm, En-route you will visit Saffron fields. Also visit Avantipura Ruins & Anantnag Sulpher Springs. On arrival check in hotel. Later you can enjoy leisurely walks through the pine forest along the river Lidder River.
Pahalgam is not a mere hill-station. It's a recreation resort. It's like going into the lap of nature to do many things – one of the best – that "do-nothing". You want to have a romantic trip with your beloved, want to get together with you family, and have what they call a 'quality' family time, you want to do those little interesting things with the family and kids, like take a pony ride, just picnic next to a beautiful river, just lie down under the sun next to your 'hut' with fresh breeze blowing, and read a book, or have a game of cards.
Night stay at Hotel in Pahalgam
DAY 4
Pahalgam Sightseeing and return to Srinagar

After breakfast, proceed for Pahalgam Local Sightseeing. Visit Aru Valley, Chandanwadi and Betaab Valley ( Local Non AC Vehicles will be used ). After sightseeing drive back to Srinagar.
Evening is free for lHousebaot and Dal Lake Srinagareisure activities. Overnight stay in hotel.
Night stay at Houseboat in Dal Lake Srinagar.
This day you will transfer to Srinagar Airport on time to connect with your flight for home.
Tour Ends with Sweet Memories.