B2B Kashmir Tour Pacakges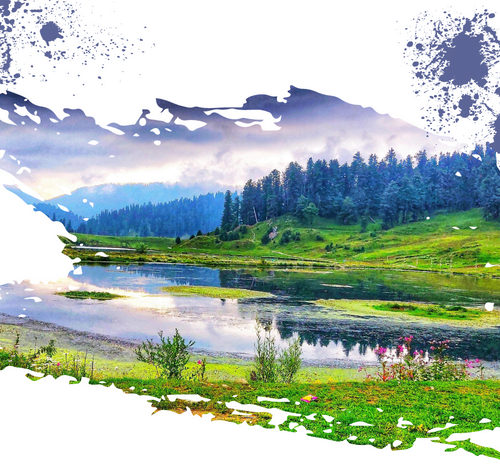 Partner with us!!
Partner with us to plan your clients trip Kashmir
B2B Kashmir Tour Packages by SS Caravan Travels
Welcome to SS Caravan Travels, your trusted partner for unforgettable B2B Kashmir tour experiences. Our specialized B2B Kashmir Tour Packages are designed to cater to travel agencies, tour operators, and businesses looking to provide their clients with the most mesmerizing and hassle-free trips to the breathtaking region of Kashmir.
Why Choose SS Caravan Travels for B2B Kashmir Tour Packages?
Local Expertise: With years of experience in crafting exceptional travel experiences in Kashmir, SS Caravan Travels understands the region like no one else. Our team consists of local experts who have an in-depth knowledge of the best destinations, accommodations, and activities that Kashmir has to offer.
Customization: We understand that every client is unique, and their preferences vary. That's why we offer fully customizable B2B tour packages. Whether your clients are looking for a romantic getaway, an adventure-packed trip, or a serene retreat, we can tailor the itinerary to meet their desires.
Diverse Itineraries: Our B2B Kashmir Tour Packages cover a wide range of themes, including honeymoon escapes, family vacations, group adventures, cultural immersions, and more. No matter the purpose or size of the group, we have the perfect package for your clients.
Seamless Logistics: Organizing a successful trip involves intricate logistics. We take care of all the details, from accommodation reservations and transportation arrangements to guided tours and activity bookings. This ensures a smooth and hassle-free experience for your clients.
Unforgettable Experiences: Kashmir is known for its breathtaking landscapes, rich culture, and warm hospitality. Our tour packages are designed to provide your clients with authentic and unforgettable experiences, allowing them to immerse themselves in the beauty and charm of the region.
Highlights of Our B2B Kashmir Tour Packages:
Spectacular Scenic Beauty: Kashmir is often referred to as "Paradise on Earth" for a reason. Our tour packages include visits to iconic places like Srinagar, Gulmarg, Pahalgam, and Sonamarg, where your clients can witness pristine lakes, lush gardens, and snow-capped mountains.
Cultural Immersion: Your clients will have the opportunity to interact with the local culture, savor traditional cuisine, and explore historic landmarks such as Mughal gardens, ancient temples, and architectural wonders.
Adventure Activities: For the thrill-seekers, we offer a range of adventure activities, including trekking, skiing, river rafting, and more. These experiences add an extra layer of excitement to their Kashmir journey.
Houseboat Stays: Staying in a traditional Kashmiri houseboat on the Dal Lake is a unique and enchanting experience. Our packages offer the chance to enjoy the tranquil waters and serene surroundings from the comfort of a well-appointed houseboat.
Personalized Service: Our dedicated team ensures that your clients' needs and preferences are met throughout their journey. From arrival to departure, we provide personalized assistance to make their trip truly memorable.
Contact Us for B2B Partnership:
If you're a travel agency or tour operator seeking reliable B2B Kashmir Tour Packages, SS Caravan Travels is your ideal partner. Let us collaborate to create exceptional travel experiences that will delight your clients and leave them with cherished memories of Kashmir's beauty and charm.
For inquiries, partnership details, and custom package requests, please reach out to our B2B team at [contact email/phone number]. Let's work together to turn dreams of Kashmir into reality!