Dal is a lake in Srinagar, the summer capital of Jammu and Kashmir. It is an urban lake, the second largest lake in Jammu and Kashmir, and the most visited place in Srinagar by tourists and locals.
Area: 22 km²
Length: 7.44 km
Surface elevation: 1,583 m
Inflow source: Jhelum River
Cities: Srinagar
Fish: Common carp, Schizopyge niger
Islands: Sona Lank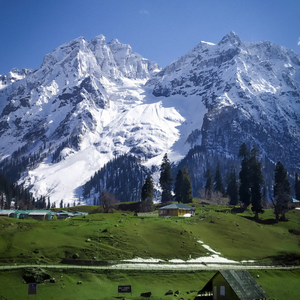 3 days
Kashmir 3 Nights and 4 Days Tour Package is a Glimpse of Kashmir Tour, In which ...