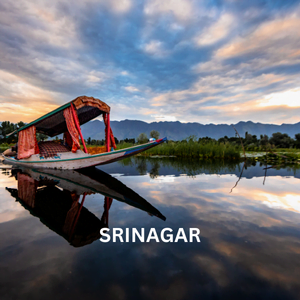 DAY 1
Arrival at Airport & Srinagar Local Sightseeing
Upon your arrival at Srinagar Airport, the driver will transfer you to your hotel in Srinagar. Once you check in, the remaining day is yours to enjoy and rejuvenate. You can explore some prominent attractions in the city like Tulip Garden, Chashma Shahi, Botanical Gardens, & Pari Mahal .
Overnight at Hotel in Srinagar.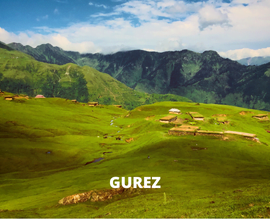 DAY 2
Srinagar to Gurez (123 kms, 6-7 hours of drive)
Begin your day of majestic Gurez valley package with breakfast and get ready for the drive towards Gurez valley.
Gurez valley is located in the Himalayas and you reach there through road from Bandipora via Razdan Top. The drive is nothing less than a spectacular experience and you will notice the beauty of nature at its best.
Visit Razdon top located at an altitude of 11672 feet. It is famous for its medicinal plant. Razdan Pass is an adrenaline-pumping road in India. From Razdan top you can view the snow-capped Harmukh Peak which is the highest mountain peak of Kashmir.
Check in to your hotel for an Overnight stay in Gurez.
DAY 3
Gurez Valley Local Sightseeing
Start your day with morning breakfast and prepare yourself for local sightseeing of Gurez.
You will be visiting a local town known as Dawar. It is famous as an archaeological site. Here you will get to see beautiful log wood houses. The local people of Dawar town are called "Dards". They are very friendly, you can talk to them and explore more about their local lives.
Later you visit the pyramid-shaped Habba Khatoon peak. The beautiful mountain peak is an important part of Kashmir's history. It is named after famous Kashmiri poetess Habba Khatoon. Another attraction of this place is Habba Khatoon spring. Lucid water gushing out of the mountain range is crystal clear and has medicinal properties.
After a fun filled day, head back to your hotel. Take the dinner and prepare for an overnight stay
After having your breakfast, you will drive towards Tulail valley via Dawar. This valley is one of the remotest valleys of the region.
On reaching the valley, take a foot walk around the place. Explore the beautiful natural beauty of the region. This place is nothing less than a dreamland. Just sit and relax around lush green meadows and enjoy the beauty of Mother Nature.
On your way back you will also visit the majestic Sheikhpura and Chakwali villages. Chakwali village is the last Indian village on the line of control.
Later in the evening drive back to Gurez valley for an overnight stay.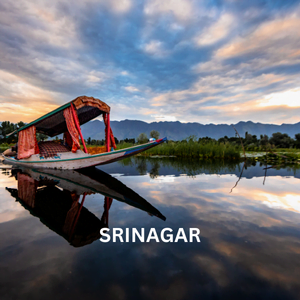 DAY 5
Gurez to Srinagar  (123 Kms – 6-7 hours of Drive)
Begin this day of your majestic Gurez valley package with breakfast and get ready for a drive towards Srinagar.
On your way, visit the Izamrg village and capture the splendid green meadows on your camera. You can also choose to take a walk around the village to explore its charm.
On arrival in Srinagar, check into the Houseboat, take your dinner and head for an overnight stay.
DAY 6
Departure from Srinagar | Bid Farewell to The City of Lakes
Pack your bags and check-out from your houseboat in Srinagar. The driver will pick you up from the houseboat and drop you to the Srinagar Airport, where your tour will come to an end.